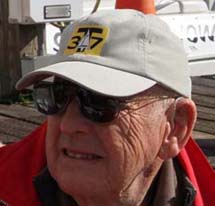 T-37 Hat: The T-37 hat is a stylish cap to wear to all of your T-37 wooden model RC boat races and to keep the sun out of your eyes! Adjustable to fit all sizes. Available in khaki. A great conversation starter at other events.
Hat $20.00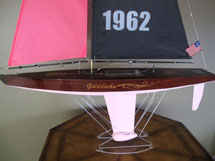 T-37 John Ive Acrylic Bases: Stylish, modern acrylic boat stand bases designed by John Ive. Nearly invisible; transparency of acrylic makes it so your T-37 appears to be floating in mid-air! The boat sits on soft rubber pads that won't mar the bottom. The acrylic will last for years.
Acrylic Base $49.00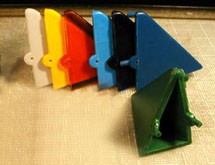 Silicone T-37 Bow Bumpers: Ultimate impact protection: protects the bow from being damaged!
Silicone Bow Bumper $11.50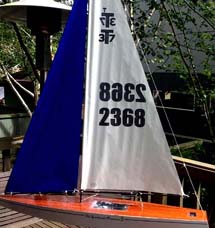 T-37 Sail Numbering Stencil Kit: Prepare your T-37 for racing and display! Includes 2 T-37 Logos and two sets of your unique hull numbers cut out in adhesive vinyl. The numbers are on a paper carrier, you peel off the backing exposing the adhesive side of the vinyl. Places the number set as shown in the instructions. Press the vinyl stencil material on to the sail and then peel off the paper carrier. Placement is easy since the set of numbers is held together in position by the paper carrier while the numbers are being stuck in place. Also includes 1 bottle of Sealant to seal sail fabric fibers along the edge of the stencil, 1 Lg Glove, 1 Piece of Microfiber Cloth to apply the Sealant, Sail Fabric scrap to practice on, extra Vinyl number for practice run, complete detailed instructions with pictures. Sharpie paint pen and matching color permanent marker are required but not included.
Stencil Kit $49.00

Deluxe Starting Timer: Has AMYA 1-minute, 2-minute, and 30-second sequences. It is simple to set this timer for any of these different sequences.
Starting Timer $149.50.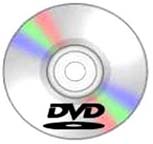 T-37 DVDs $9.00 each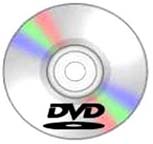 T-37 DVD Set $12.50 Includes set of 2 DVDs.

T37 RC Racing Sloop: 37 inch radio control sailboat, for adults.CNC-cut mahogany marine plywood, includes all radio control gear, requires batteries.
Kit $395.00, Finished $1600.00.
(For additional options with racing accessories and a racing upgrade version of the T37 Kit go to: T37 RC Sailboat Racing Upgrade Order Form. If you would like to order a Finished T37 Racing Upgrade Racing Sloop, you may also visit the Racing Upgrade order form.)
Kit
Finished

T-37 Table Stand $18.50

T-37 Wall-Hanging Stand $18.50



T-37 Lakeside Stand $38.50

T-37 Varnish Kit $17.50
T-37 Honduras mahogany veneer deck kit $20.50
T-37 Carbon Fiber Mast $10.50

T-24 Tug! This fun working model tugboat has forward and reverse, variable speed control and lots of power. Includes all of the RC gear, power pack, charger, transmitter, everything except paint and varnish. Reliable and durable running gear. Motor, rudder servo, transmitter and speed controller are all state-of-the-art hobby gear. Stainless steel shaft. This Tug is super maneuverable with radio control.
With the T-24 Tug, Mark Set and Mark Settimg Barge, you can set your Marks accurately wherever you want them. Mark retrieval line stays on shore.
Kit $465.00, Finished $1450.00

T-24 Tug Kit

T-24 Tug Finished
T24 Tug Kit, Mark Setting Barge Kit, Rescue Accessories Kit, and Kit for 5 Official T37 Racing Marks, all for one price of $595. (This saves over buying each of the kits separately.) Finished, $2200.00. Get ready to Race! Mark Barge page.

T-24 Tug Combo Kit

T-24 Tug Combo Finished
If you need your boat more quickly or are looking for expedited shipping for the Remote-controlled boats, call us and we can give you custom quotes on faster shipping methods. We are open from 9 am to 5 pm Pacific Time, Monday through Friday. Call 1-800-206-0006 or 1-360-966-7245

.

Thank you for your order!

100% Satisfaction guaranteed on every product.

Tippecanoe Boats, ltd. 4305 Nordum Rd., Everson, WA 98247 USA phone/fax 1-800-206-0006 1-360-966-SAIL