[T37 RC Racing Sloop Pictures| T37 Racing Sloop | Home | Order Form | T37 Racing Upgrade Order Form]
Lakeside Stand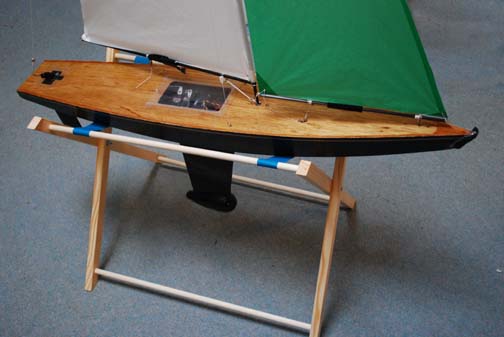 |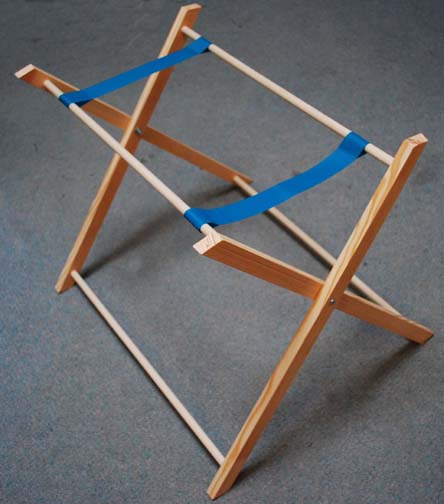 Designed for the T37 or the T52, the Lakeside Stand is the ideal stand for setting up your boat at the lakeside! The wide base makes the stand exceptionally stable. The stand folds for easy transportation and storage. The Lakeside Stand comes as a simple kit that can be assembled in 20 minutes.
Lakeside Stand: $35.00.
To order the Lakeside Stand, click here for an order form that shows the Racing Upgrade Version of the T37 Kit along with all of the Racing Accessories: Remote control sailboats racing accessories order form.
[T37 RC Racing Sloop Pictures| T37 Racing Sloop | Home | Order Form | T37 Racing Upgrade Order Form]