Introducing the T65! The ultimate in remote-controlled sailing.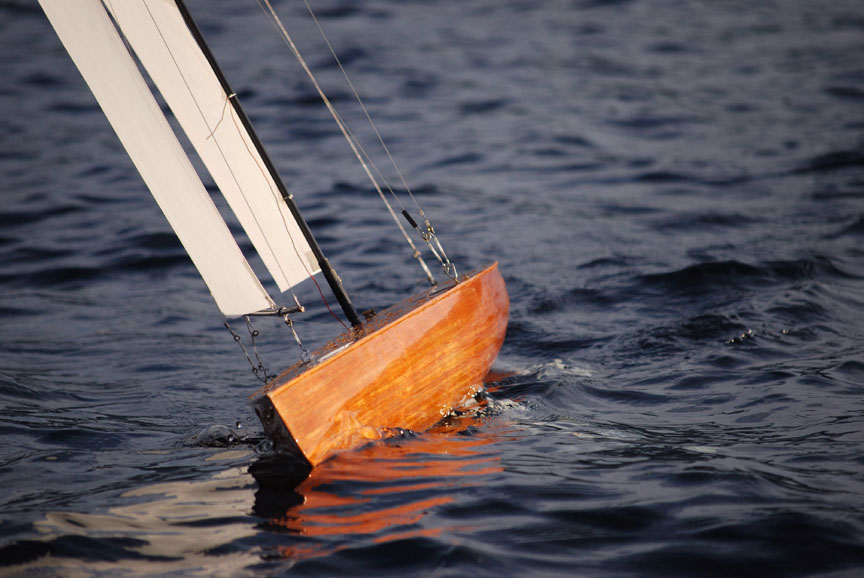 The T65 is over 65 inches long and nine feet tall. This boat will sail faster than any other model monohull sailboat on the lake! The hull is beautiful planked mahogany coated with epoxy. The hull itself can be balanced easily on one hand and weighs less than three pounds! The sailing weight is only 12 pounds! It is easy to carry and launch the T65.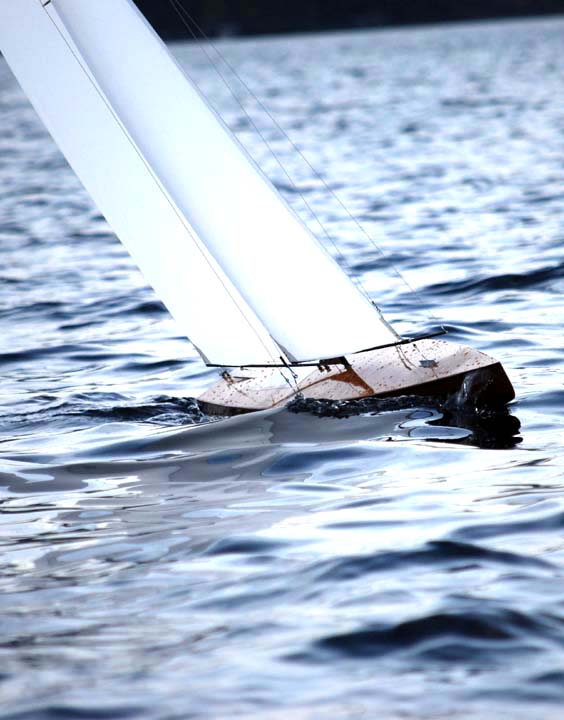 The keel and rig are both removable to allow for easy storage and transport.
The T65 is a fast, fun, and classic sailboat that will last generations of sailing and skippers. The kit comes with the full rc gear (including a drum winch), high-quality marine epoxy, pre-sewn 3/4 oz. nylon spinnaker cloth sails, mahogany wood planks, precut okoume marine plywood deck, top-quality hardware, carbon fiber mast and booms, and detailed instructions.
T65 Racing Sloop-- the ultimate in monohull RC sailing performance!
Kit: $965.00
Lakeside/floor Stand: $55.00
Wall-hanging Stand: $47.50
Finished: $5600.00 (Please call for availability of finished boats.)
Please note: International shipping costs for the T65 vary by location. Please email us for a custom quote to reflect the shipping costs for customers outside of the United States and Canada.
[T50 MOD Ultralight Racing Sloop | Home | Order Form]

Tippecanoe Boats, ltd. 4305 Nordum Rd., Everson, WA 98247 USA phone/fax 1-800-206-0006 1-360-966-SAIL