[ More Great Owners Pictures | Home Page | Movie Page | More Fun Pictures | Excellent Sailing Performance | Radio Control T37 | T 50 MOD Radio Control Sailing Yacht | T50 Tri RC Multihull | T Class Racing Sloop | Order Form]
Sail on board Todd's fabulous T37, Mariah!
Todd mounted a waterproof video camera right on board his T37 to film this fun video! It is hard to remember that this boat is only 37 inches long!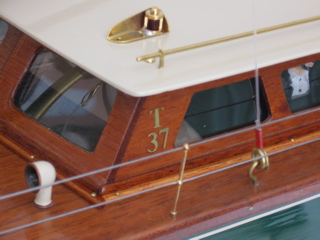 Click here for the highest resolution of the video (largest file size): Sail on board an RC Sailboat 1
Click here for the medium resolution version of the video (medium file size): Sail on board an RC Sailboat 2
Click here for a low resolution version of the video (small file size): Sail on board an RC Sailboat 3

[ More Great Owners Pictures | Home Page | Movie Page | More Fun Pictures | Excellent Sailing Performance | Radio Control T37 | T 50 MOD Radio Control Sailing Yacht | T50 Tri RC Multihull | T Class Racing Sloop | Order Form]