[More Great Owners' Pictures | T37 Pictures from the Port Townsend Wooden Boat Festival | Owners' Pictures Pages 1-7 | More Fun Pictures | T37 Radio Control | Desolation Sound | Excellent Sailing Performance | T Class Racing Sloop | T15 Racing Sloop | T12 Cruiser | Home | Order Form]
T65 in Scottsdale, Arizona
"She's a beauty and my first wood sailboat. it was a pleasure to build and I learned a ton of things. We had light winds the evening of her maiden voyage but she sailed great and everyone on the lake that day had high praise for its beauty so much so I could hardly sail without answering questions. Thank you for designing such a wonderful boat and answering any of my questions during the build. I'll be ordering another T65 real soon. - Alex"
Totally sensational! She is definitely the queen of the fleet. What a splendid job you have done in building such a superb sailing yacht, Alex! The details look spectacular. It's like we send our children out into the world and it is so nice to hear back how well they (the boats!) are doing! Alex has just ordered a second T65 Kit to build and sail with his first T65!!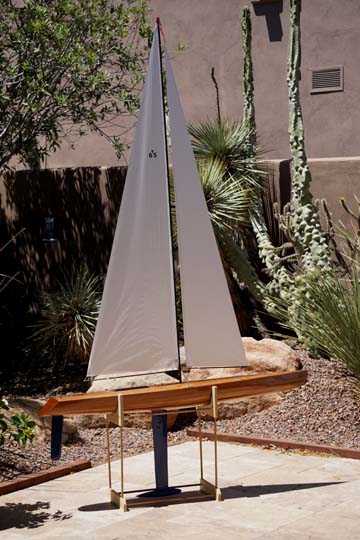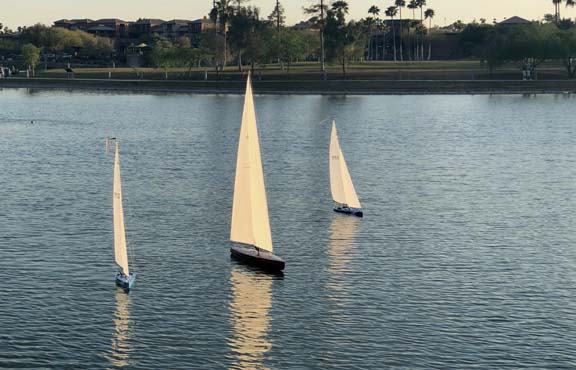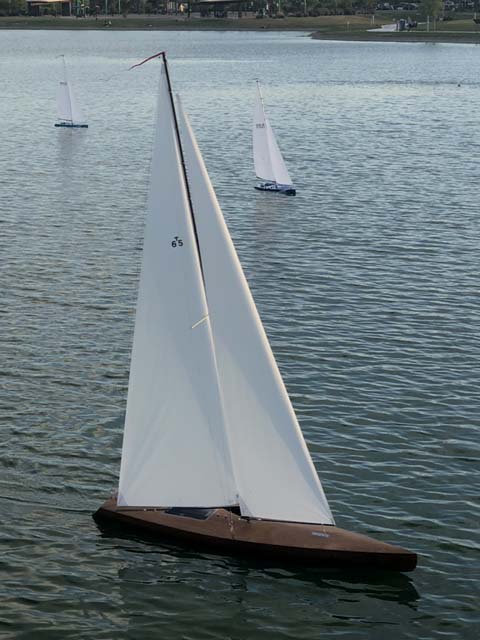 T12s in San Francisco, California
A few months ago, we received photos from Brian that showed his children having lots of fun varnishing their T12s. What a treat it is to see them happily sailing their finished boats!
"This past weekend we finally got the kid's boats out for their maiden voyage. We took our sweet time finishing the boats with multiple coats of varnish and custom paint stripes but everything aligned this past Sunday for a trip to Golden Gate Park. We had a great time and the kids had a lot of fun. At first, of course, they just wanted to drag the boats along the shore with the fishing line but eventually I was able to show them how to let the boats sail out into the pond under wind power and return with a little pull on the line. Once they saw this they were even more excited! Thanks for making these great boat kits! We've been so happy with the quality and thought you've put into them. - Brian"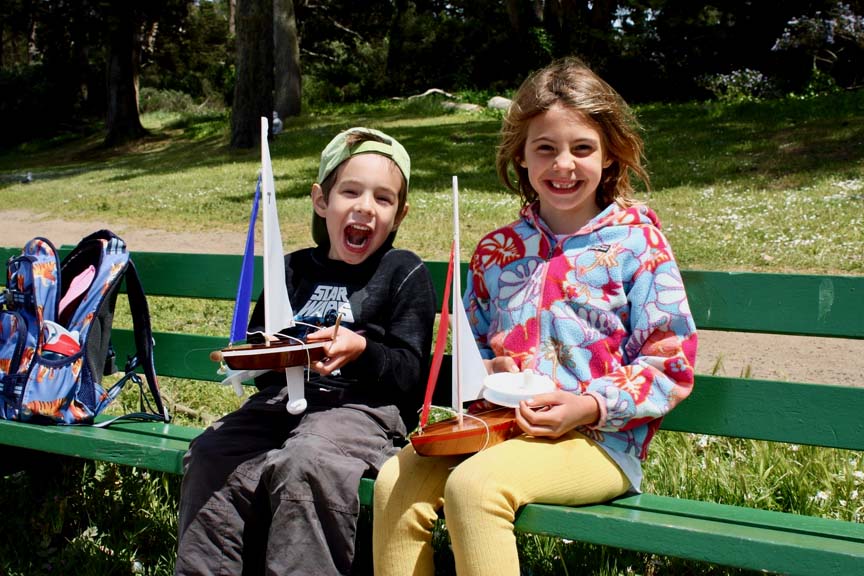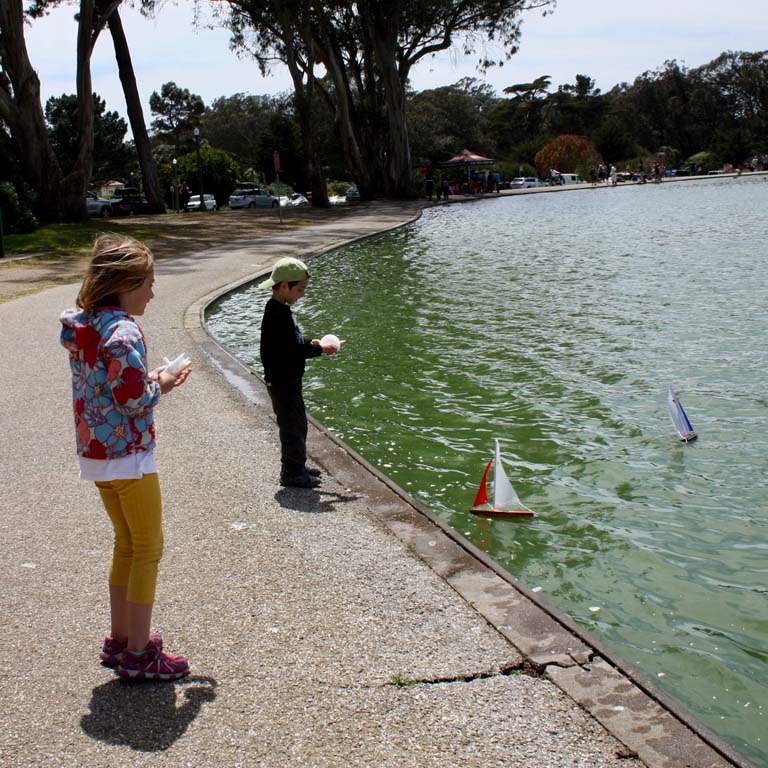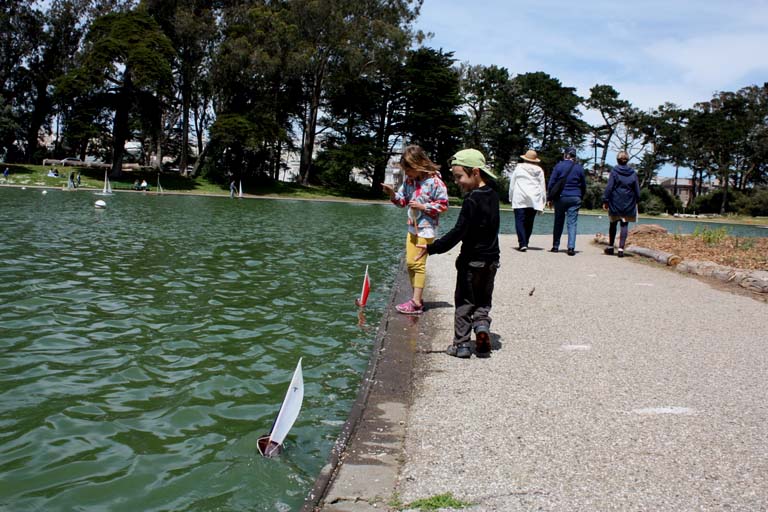 T37 in Salem, Oregon
"Here's some completed boat pictures. I finished it up in March, and the pictures are with the Rose City Model Yacht Club in Portland. - Allan"
Hull #2976 looks super! I am glad you are on starboard tack in the crossing photos! It is great to have another T37 in the Rose City Fleet. What fun it is to be a part of a community that enjoys model sailboats and sails them together!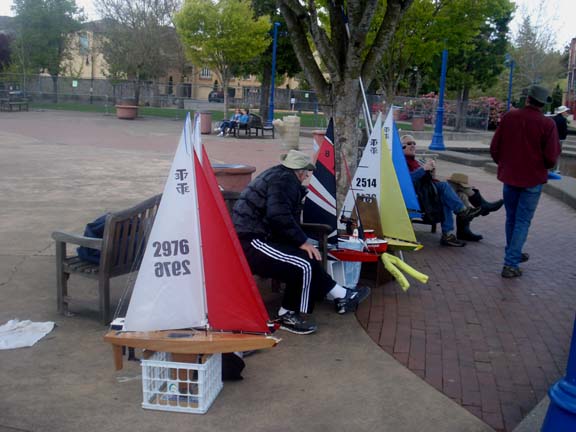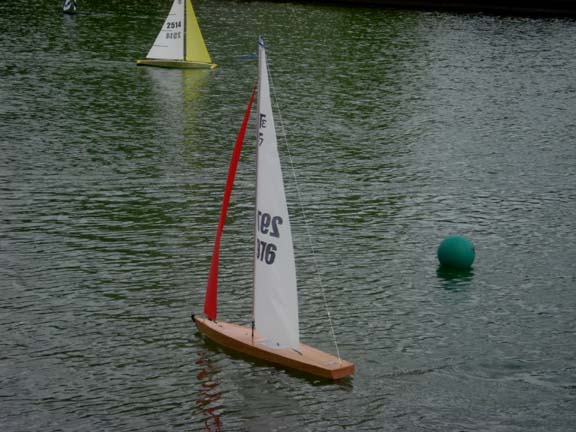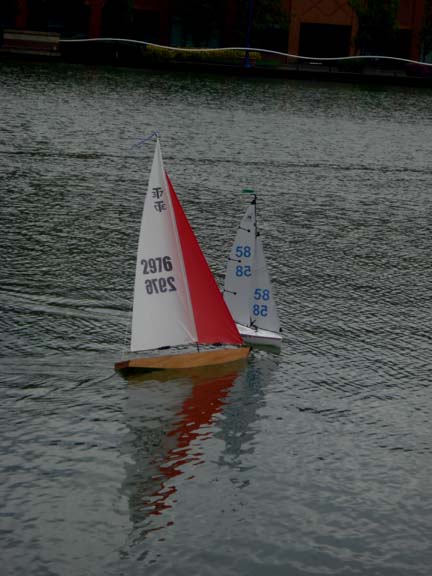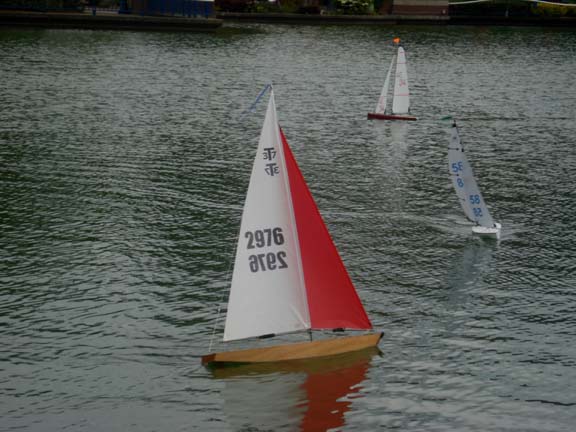 T37 in Seattle, WA
"Lily and I just started our first T37 kit. We are doing the alternative build with wood cleats instead of push pins. Progess was a little slow this weekend as we covered the basics but it was some great father-daughter time. - Hays"
What a fantastic project to work on with your daughter, Hays! You are truly creating memories that will last a lifetime. We are excited to hear how you progress with the build - please keep us updated!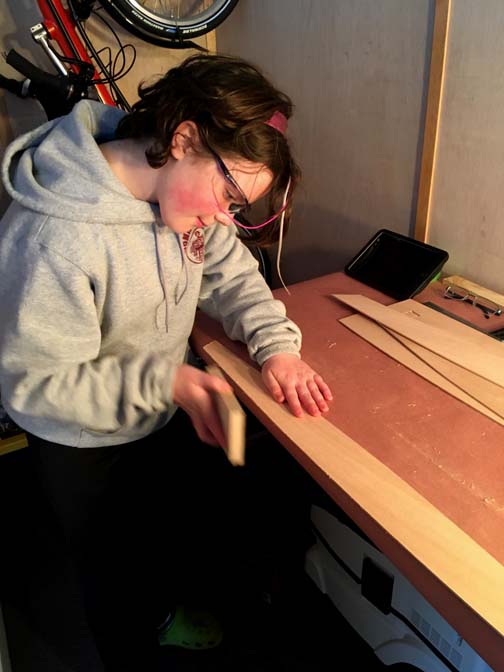 T37 in Orwell, Vermont
"With Spring finally showing signs of arriving in the NE, my attention turns to the happy prospect of again sailing the T37. - Dan"
This is an absolutely breath-taking shot, Dan! It's almost as if the T37 is a similar size to the large boats in the background. I'm sure those sailors enjoyed seeing a model sailboat sailing around close to them!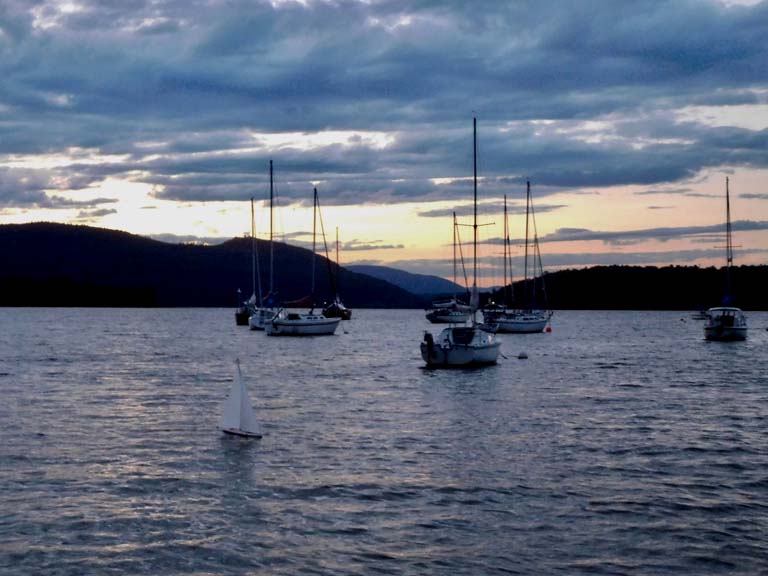 T52 in Hawi, Hawaii
Another update from our friend Carl in Hawaii! This time, he is building the T52 and is clearly putting a large amount of time and special care into this build - as he does with all of his builds. Carl has built two T37s, a T47 schooner, a T50, a T65, and most recently the T52. Carl is one of our Master Craftsman Award recipients - check out his description on the Master Craftsman page! This T52 is highly customized with custom planking on deck and a curved deck, a custom transom, a strake along centerline on the bottom of the hull, wooden spreaders, a wooden mast built around the carbon fiber mast, and the addition of a beautiful cabin. This shows how far you can go with a wooden boat kit! The standard kit builds a spectacular boat, and with modifications such as these, it becomes an even more spectacular boat. Scroll through the photos below to see Carl's progress and the outstanding finished product!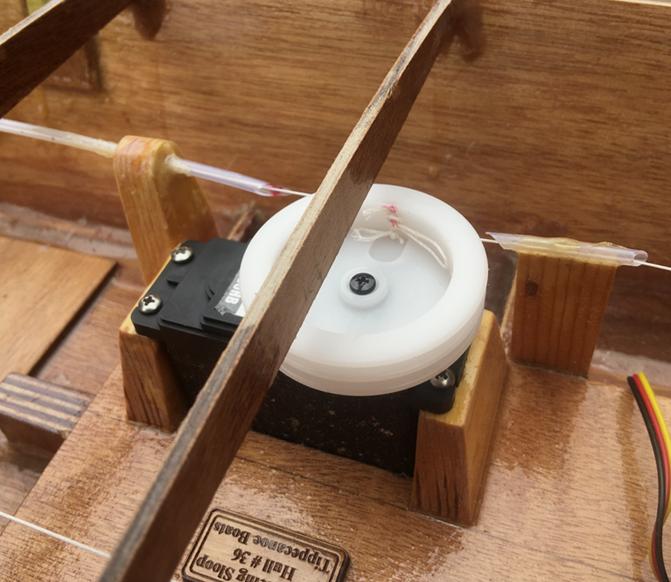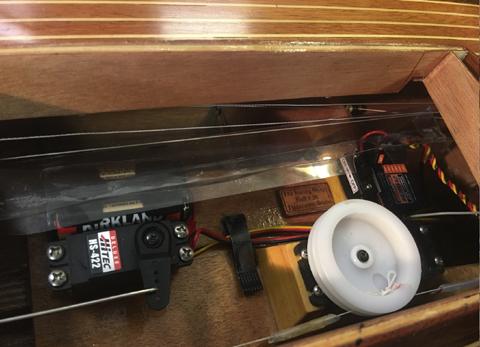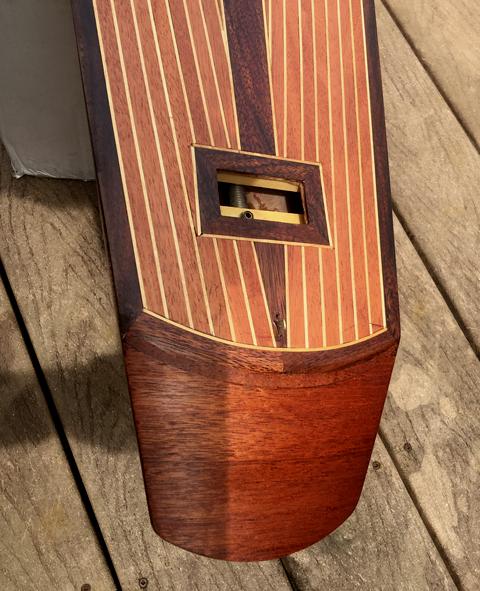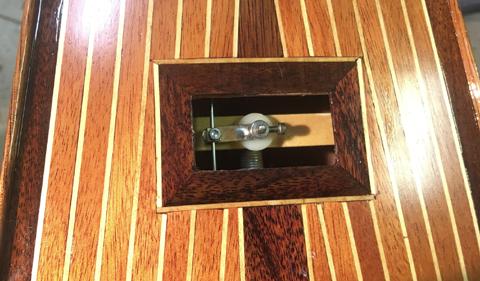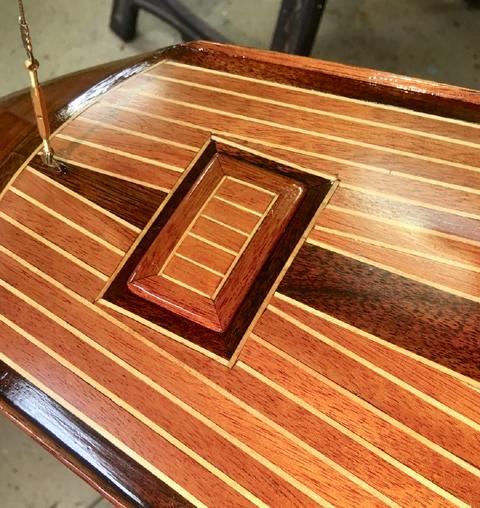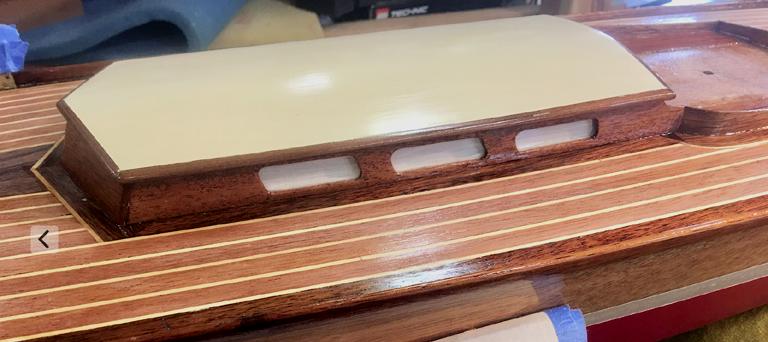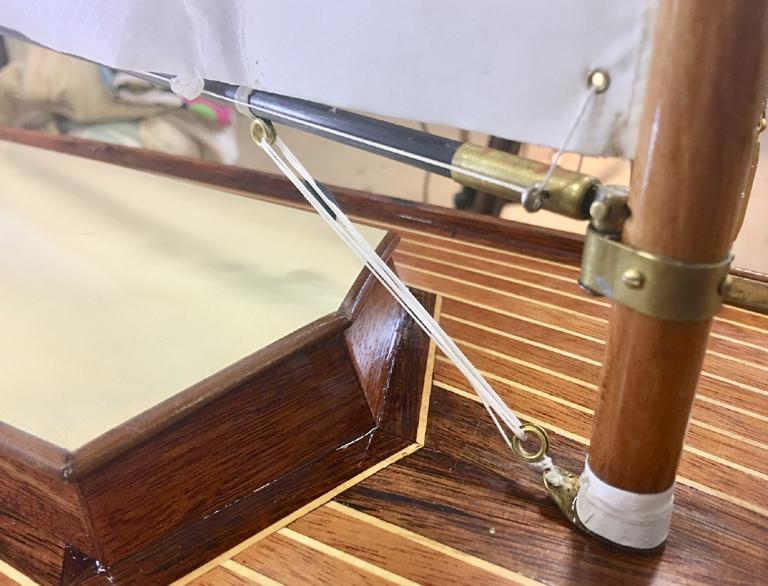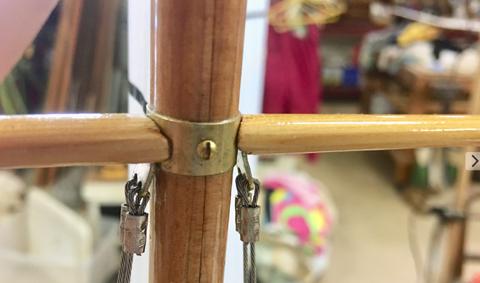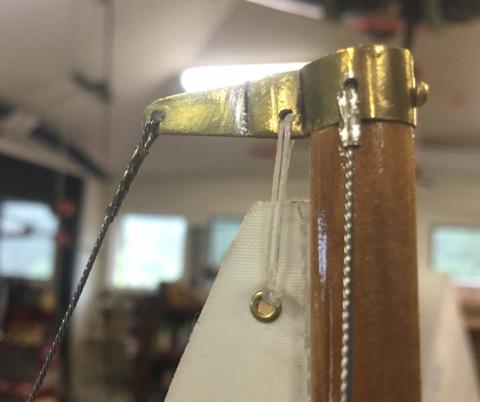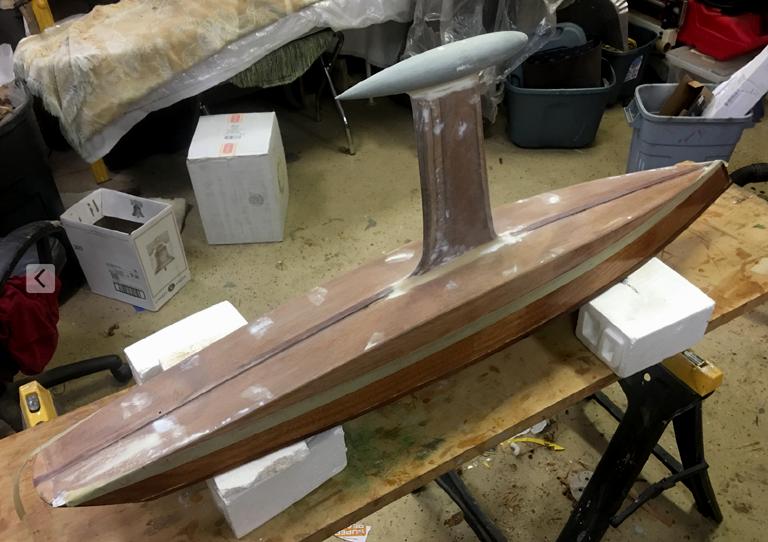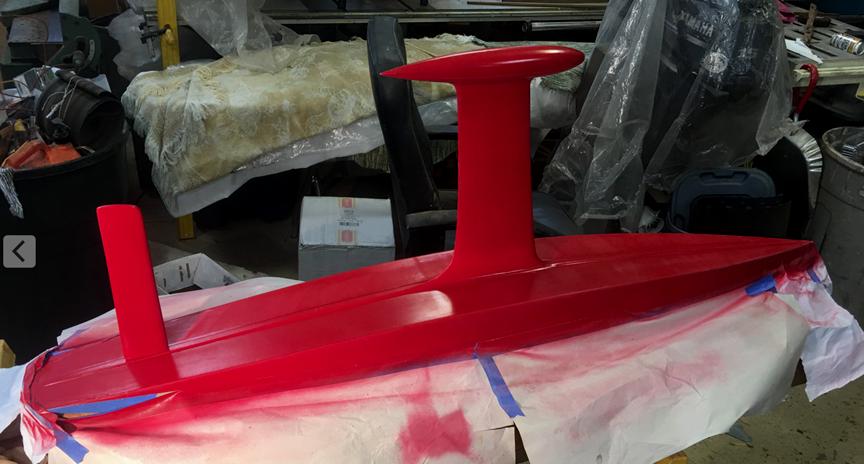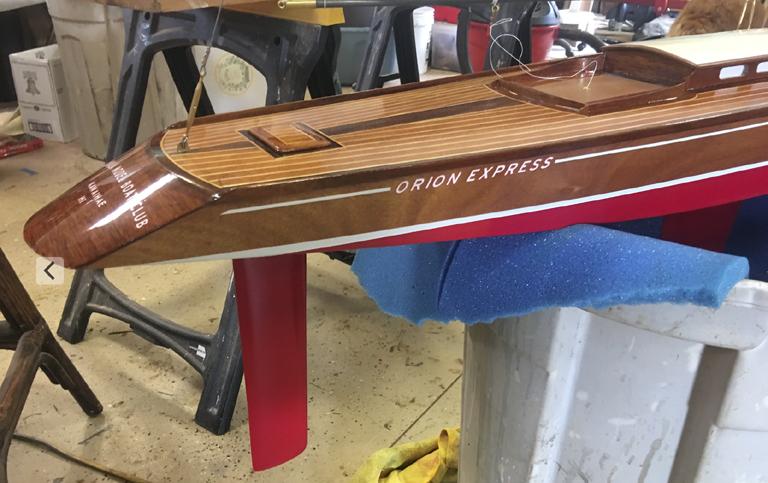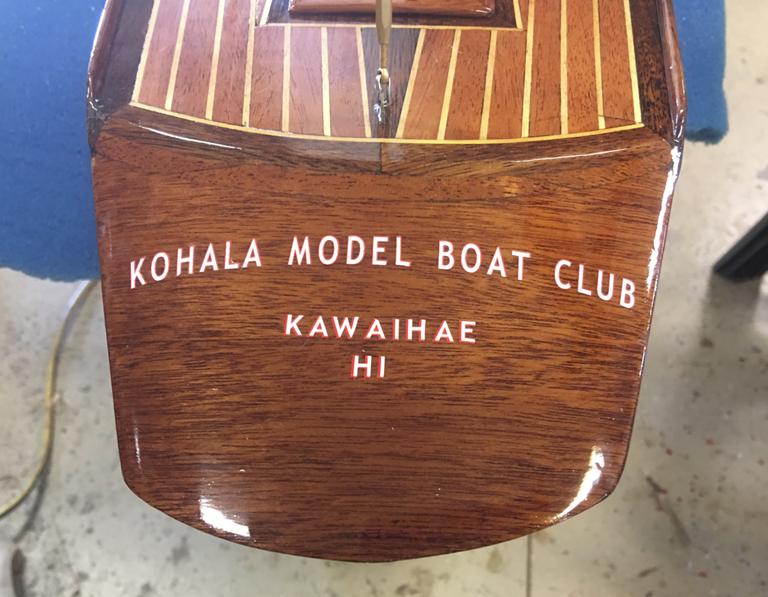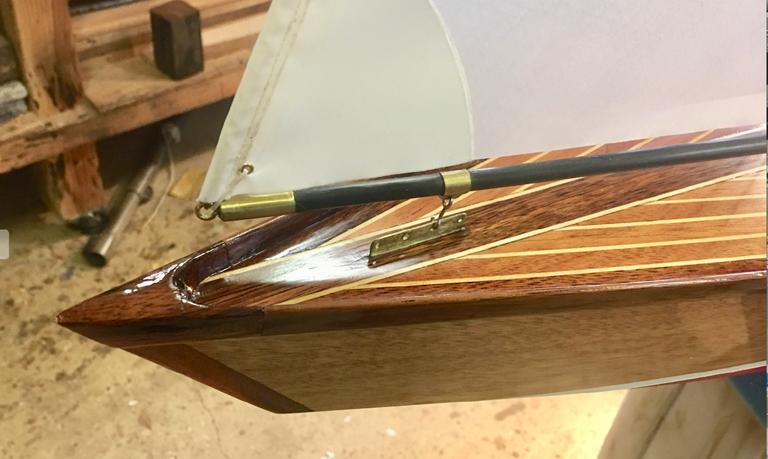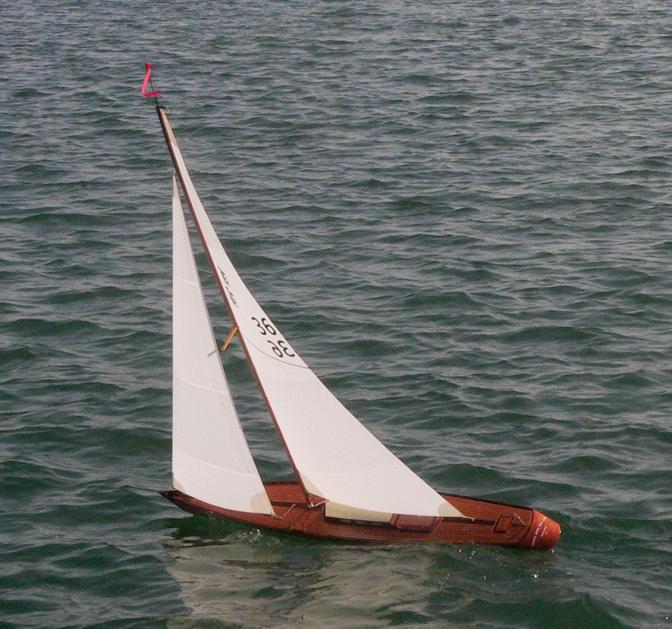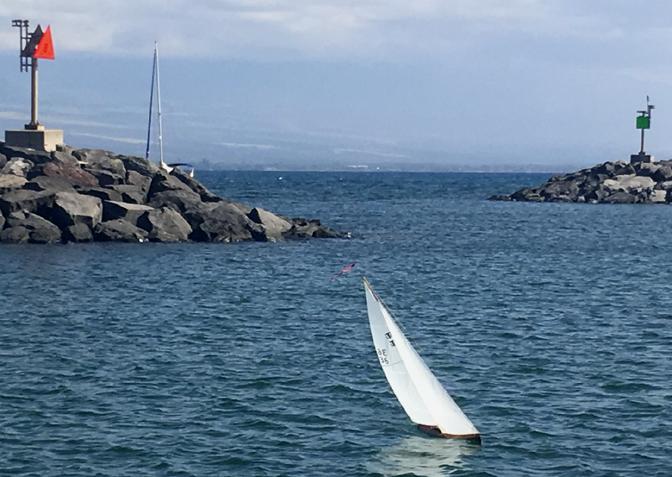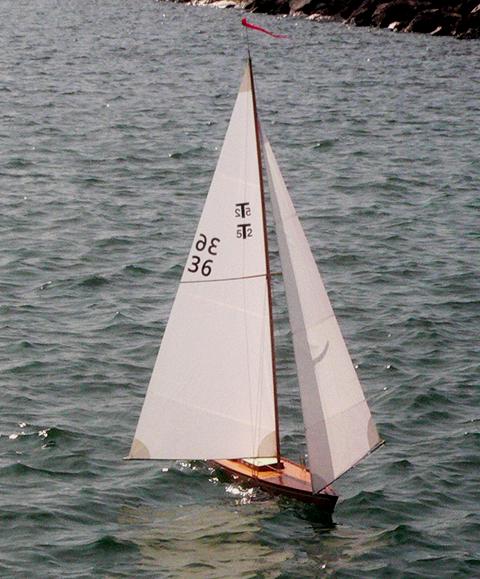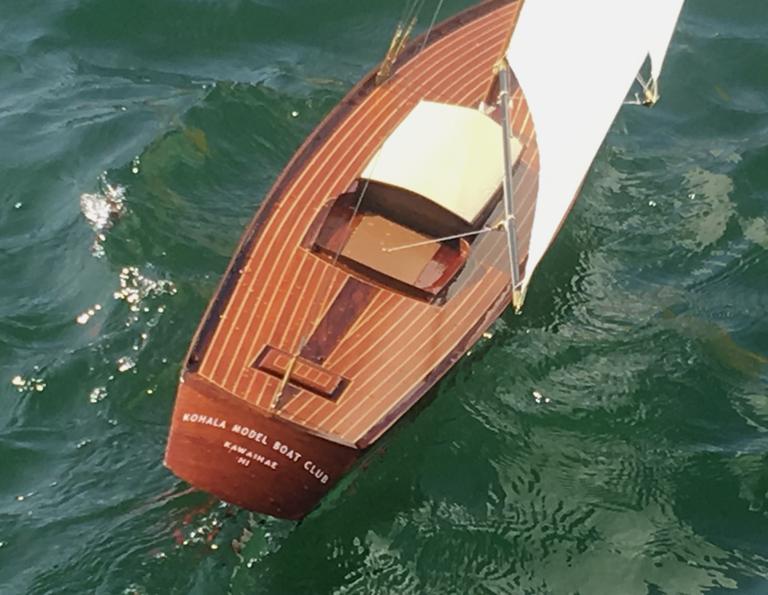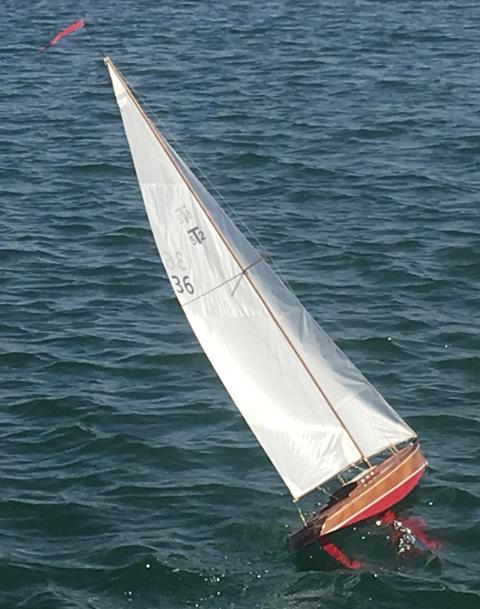 [More Great Owners' Pictures | T37 Pictures from the Port Townsend Wooden Boat Festival | Owners' Pictures Pages 1-7 | More Fun Pictures | T37 Radio Control | Desolation Sound | Excellent Sailing Performance | T Class Racing Sloop | T15 Racing Sloop | T12 Cruiser | Home | Order Form]