[Owners Pictures | Fun Sailng Movies of our RC and Free-sailing Pond Yachts | More Fun Pictures | Excellent Sailing Performance | T Class Racing Sloop | T15 Racing Sloop | T12 Cruiser | Home | Order Form]
2003 Regatta! Below are pictures from our 2003 T37 RC Sailboat Regatta, held September 21, 2003. The first T37 RC Sailboat World Championship races.
About twelve of us met September 21, at 10:00 a.m. at the small lake in the Bellevue Downtown Park, Bellevue, Washington (see map at left). Robyn and I were racing our T37s on a race course that we set up in the lake and there were two other boats racing as well, another T37 and a T32. This was an informal gathering with casual racing. We all had a terrific time. The vote was definitely to do it again. Several of the owners who turned up are still completing their boats, so we can expect more boats on the pond for our next meeting. The model boat pond (lake) was deep enough for the T37s and we all took turns sailing the available boats. The pictures are thanks to Shelly and Andrew and Todd and Jeanette, who remembered to bring their cameras. As you can see from the pictures it was a very light wind for much of the time, but the T37s moved beautifully around the course nonetheless. It was Happy Sailing for sure and captured the glorious feeling of "messing about with Boats" very nicely. Keep checking for news of our next regatta - I hope you will be able to make it, whether you have your own boat or come and sail one of ours.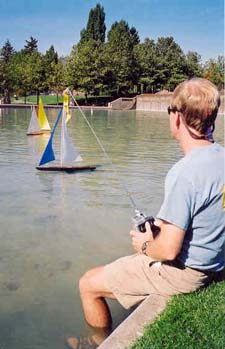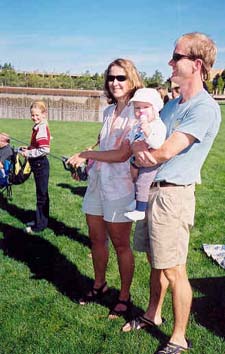 Todd and Jeanette with their son (on the left)
Will, Andrew, Todd, Jeanette, Robyn and Laine (below)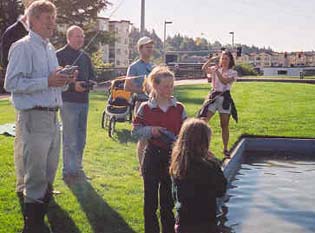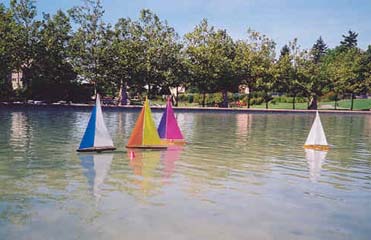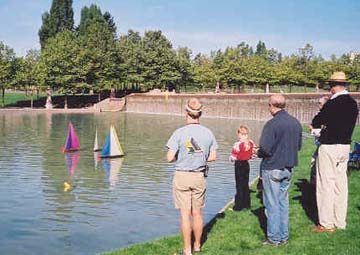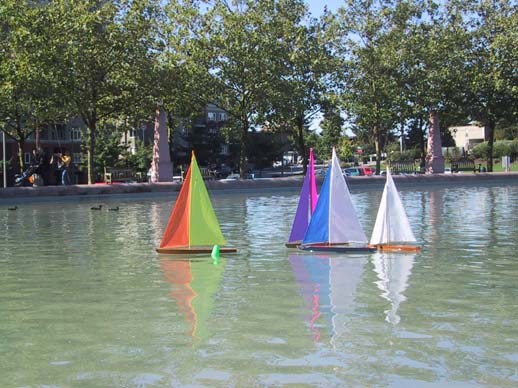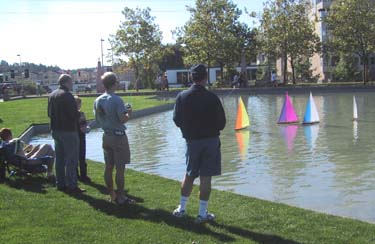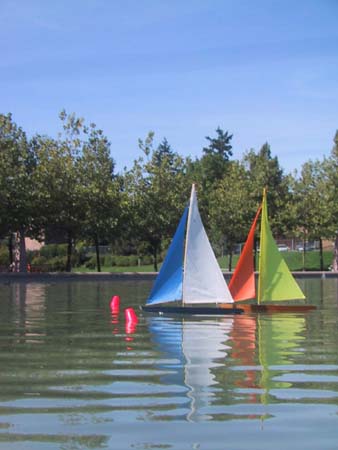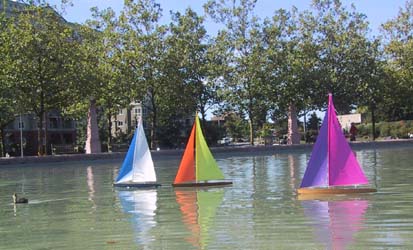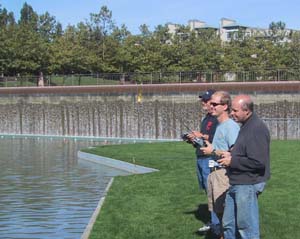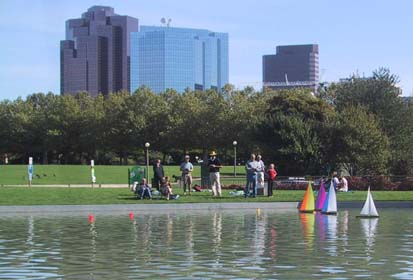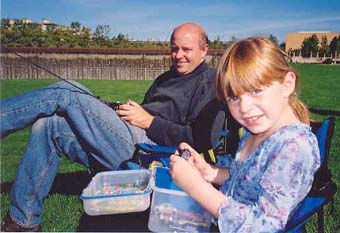 Andrew and Sierra
radio control model sailboat rc pond yacht radio control sailboat radio control pond boat radio control pond yacht radio control toy sailboat radio control sailing boat radio control sailing boats radio control model sailboats model sailboat modelsailboat.com toy sailboats toy boat radio control boat sailboat
[Owners Pictures | Fun Sailng Movies of our RC and Free-sailing Pond Yachts | More Fun Pictures | Excellent Sailing Performance | T Class Racing Sloop | T15 Racing Sloop | T12 Cruiser | Home | Order Form]