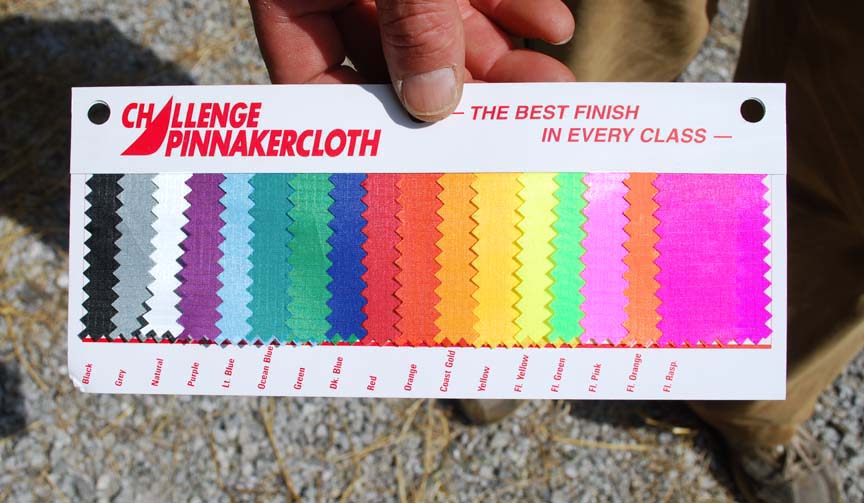 In the color chart above, "Fl." stands for fluorescent. The fluorescent colors are super bright. (Due to the nature of the fluorescent dies, fluorescent sails are more likely to fade than the standard colors.) "Natural" is a bright white.
All of the standard Tippecanoe sails are genuine 3/4 ounce nylon spinnaker cloth woven fabric. This is the same material and the same strength as the material used for the huge medium air spinnakers on boats up to 50 and 60 feet! The sails are super strong and yet light enough to fill in the very lightest of breezes. All of our sails are sewn with a curved luff (front edge of the sail). When the sail is rigged on a straight mast, the luff curve gives the sail a very effective airfoil shape. The airfoil shape in the sails gives our boats wonderful upwind performance and speed. This is the same principle used in cutting the sails for full sized boats.
For the WindRacer sails we use a heavier, super tough 1-1/2 ounce spinnaker cloth since the WindRacers are out in the weather continuously.
Happy Sailing!