[Kayak Building Pictures | Kayak Videos | Great Owners' Pictures | T37 Pictures from the Port Townsend Wooden Boat Festival | Owners' Pictures Pages 1-7 | More Fun Pictures | T37 Radio Control | Desolation Sound | Excellent Sailing Performance | T Class Racing Sloop | T15 Racing Sloop | T12 Cruiser | Home | Order Form]
K14.5 Kayak Accessories
Simple Car-Top Kayak Carrying System
The Simple Car-Top Kayak Carrying System works on any car. Due to the extreme light weight of the kayak, it is super easy to carry on top of a car. This system includes a half-inch foam pad for under the kayak, a heavy braided nylon cord for tying on, and full instructions. This system requires tie-down carrying racks running parallel to the length of the car on the roof above the windows. The Simple Kayak System is recommended for shorter distances and up to 50 mph.
Cost: $22.00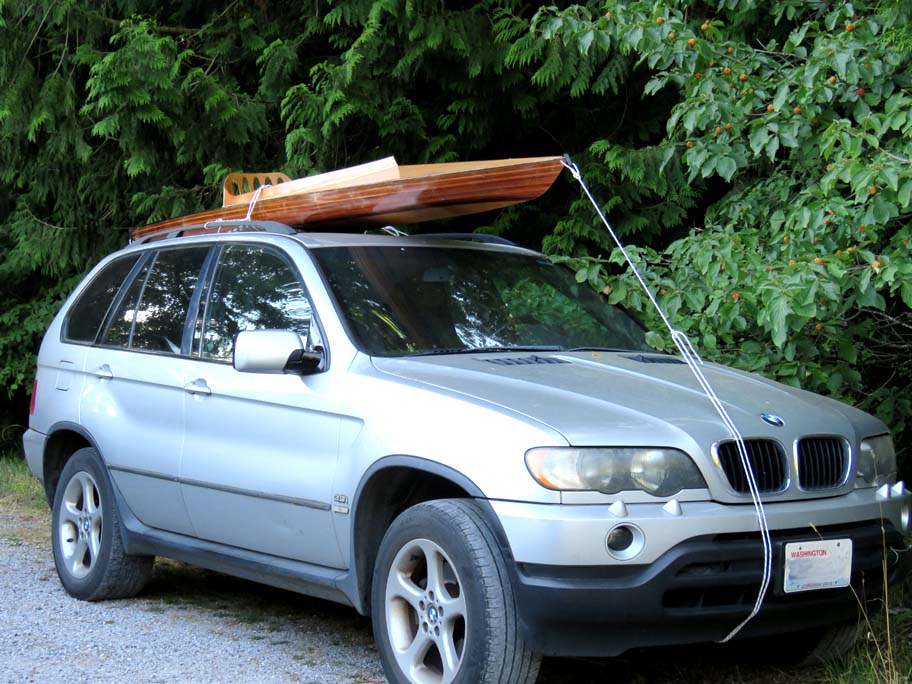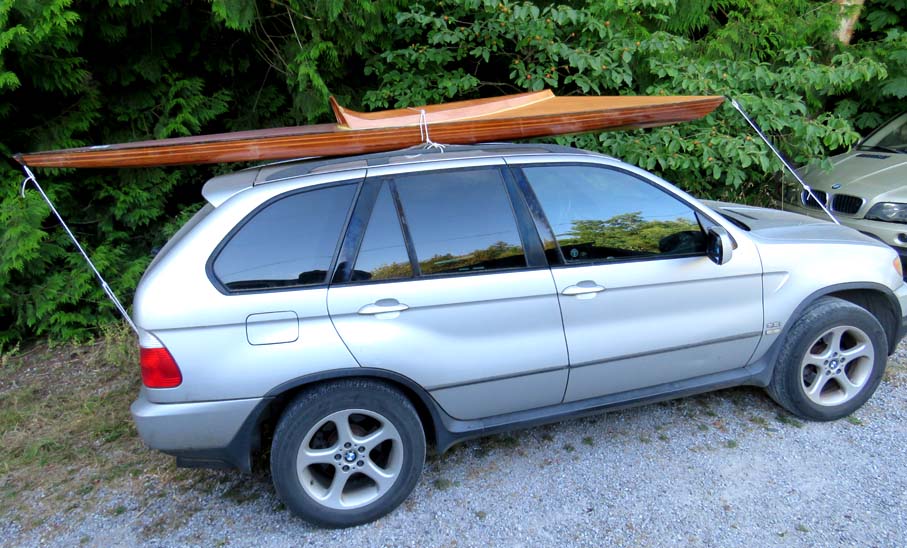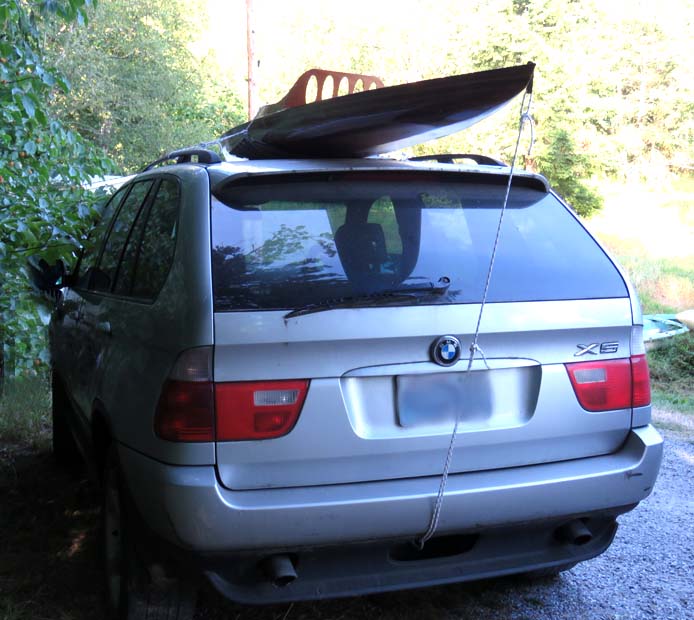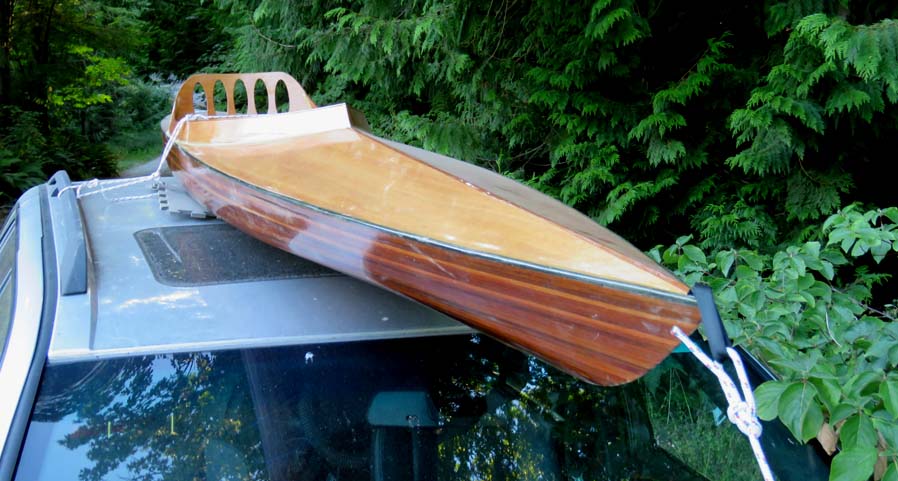 Advanced Car-Top Kayak Carrying System
The Advanced Car-Top Carrying System is appropriate for all kayaks, even much heavier kayaks than the K-14.5. Of course, there is no kayak that is going to be as easy to car-top as the K-14.5 due to its extreme light weight! You won't hesitate when it comes to lifting the K-14.5 on top of your car! It is super light! Even with one arm tied behind your back, you can lift the K-14.5 effortlessly up on to the Car-Top Rack. Excellent for long distance hauls at highway speeds. Includes universally attachable bars and padded sling type kayak holders specially designed for the K-14.5 Kayak.
Cost: $295.00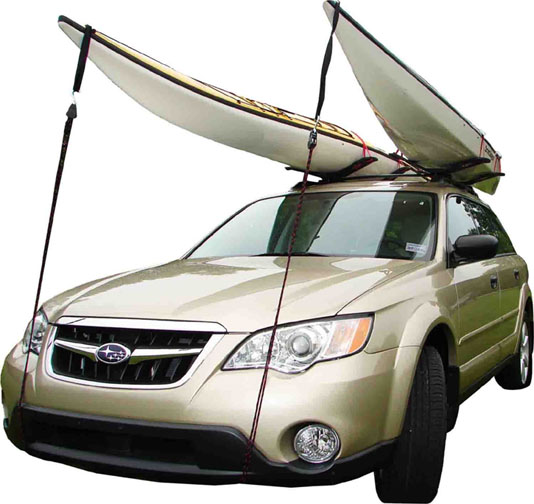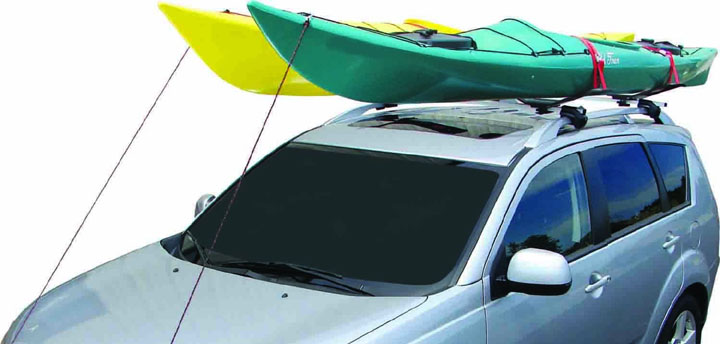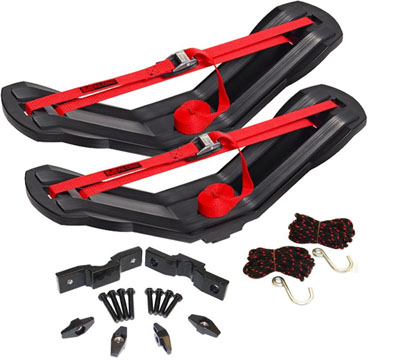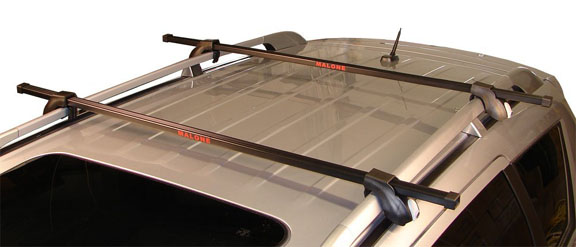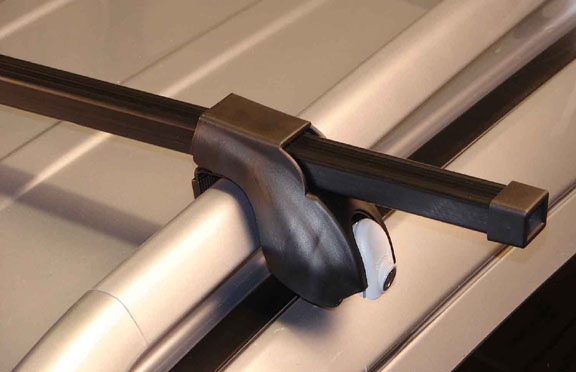 Kayak Paddle
This 2-piece paddle joins in the middle so that the blades can be lined up or feathered. It is easy to pack, easy to store, very light and very strong. Will really recommends this Paddle. After testing multiple paddles, this is the one we've chosen because it paddles really nicely.
Cost: $56.00

Click the following links for more K-14.5 Kayak Information, Pictures and Videos!
[Kayak Building Pictures | Kayak Videos | Great Owners' Pictures | T37 Pictures from the Port Townsend Wooden Boat Festival | Owners' Pictures Pages 1-7 | More Fun Pictures | T37 Radio Control | Desolation Sound | Excellent Sailing Performance | T Class Racing Sloop | T15 Racing Sloop | T12 Cruiser | Home | Order Form]