[More RC T37 Sailboat Pictures from around the world, T37 Class Rules, T37 Description, Tippecanoe Boats Home Page, T37 AMYA Page, How to Order a T37]
T37 RC Pictures from Around the World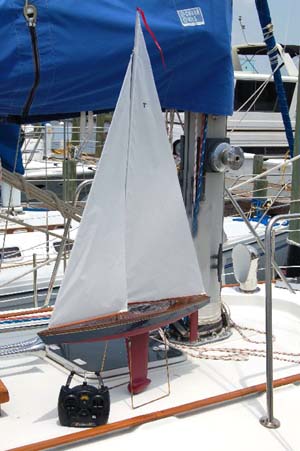 Buddy Tippin in Gulf Breeze, Florida, has done a fine job on his T37 . This level of craftsmanship is always impressive!
Mystic Salt

Hull #750 complete. Thought you would appreciate a couple of photos. I am still working on a name. 'PEACE' & 'DREAM' are a couple of top choices. I enjoyed building the kit. Nice looking boat.
Buddy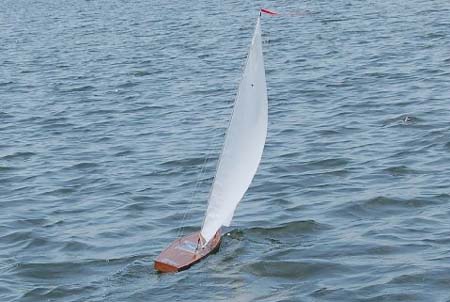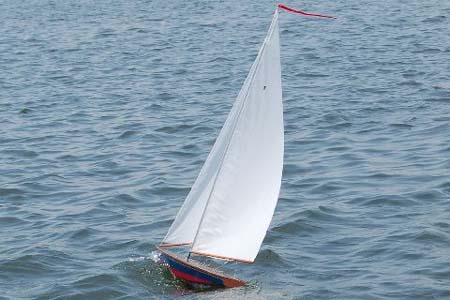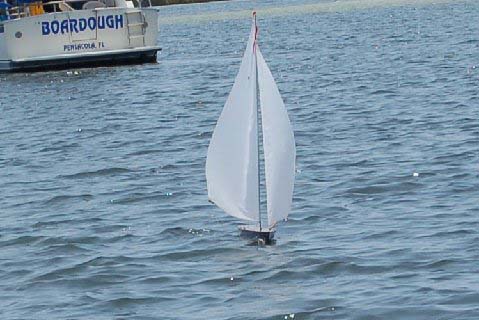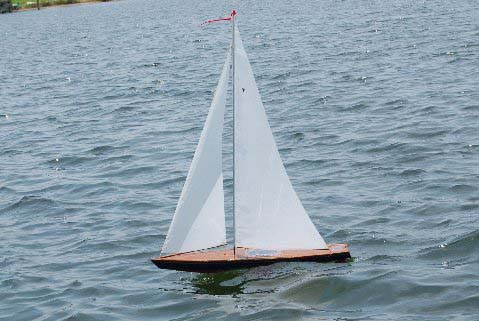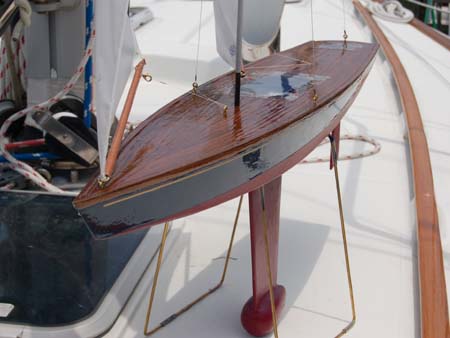 From the Montgomery Model Boat Club, in Montgomery, Alabama, George Arauz reports that he has his T37 tuned so that it is "walking away from the Nirvanas" in the club races. Here is RAGTIME !! This is one jazzy boat. She looks great George!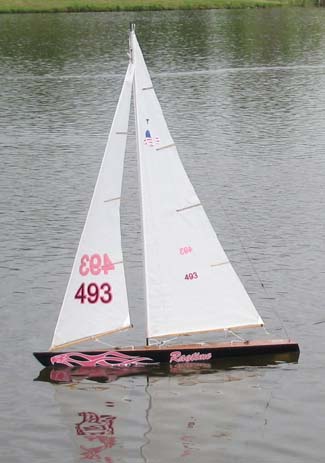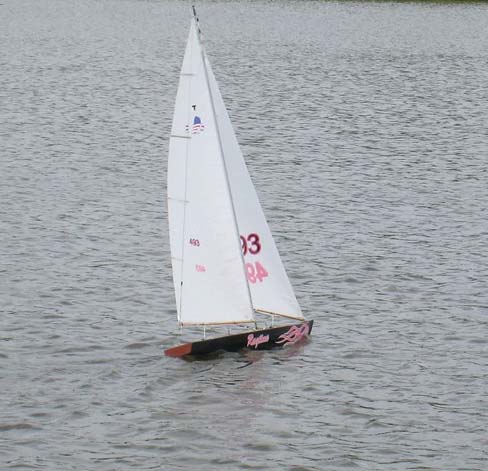 From Zionsville, Indiana. Now for a T37 with a distinctively classic look! This could be a full size Herreshoff classic if you didn't look twice. Dave Meschino has done a stunning job with a very detailed custom hatch cover/cabin for this fine yacht!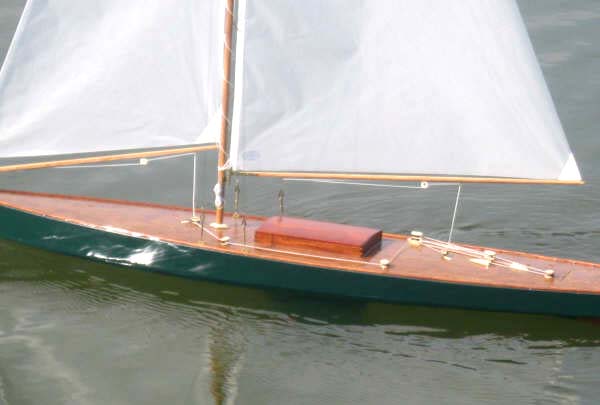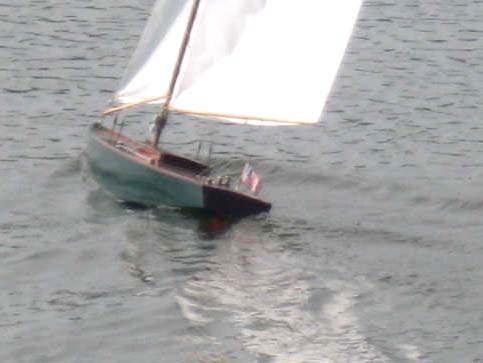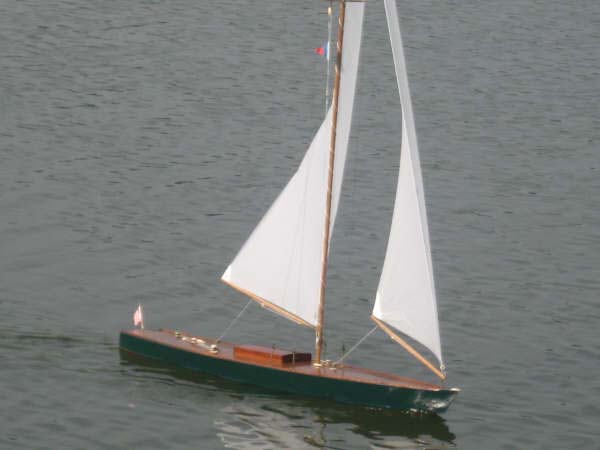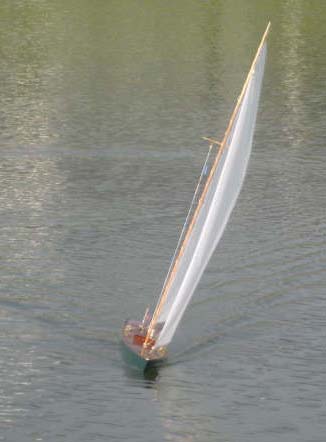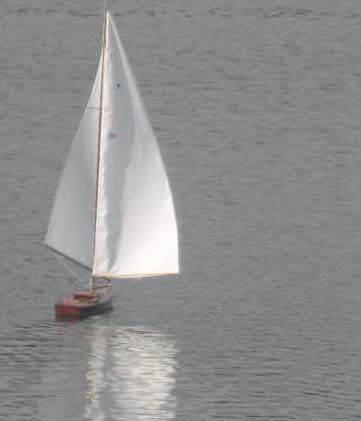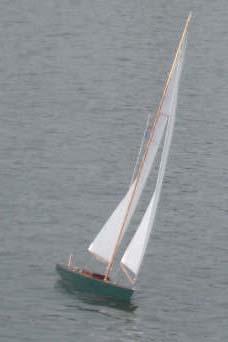 Will, We're still sailin'! If you recall, you had asked for some pictures underway. My son, David Jr. has recently taken an interest in photography and he shot some pictures when we went to the pond yesterday. One of the neat additions to your already fabulous kit was our sheet multiplier system which allows us to go to full wing & wing on the run. I hope this message finds you well!
Thanks!
Dave Meschino

Mission, Texas, T37. Kurt Watson built a stunning T37, brass name plate, custom varnished deck hatch and all.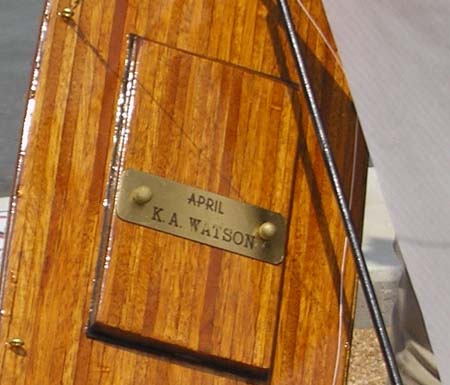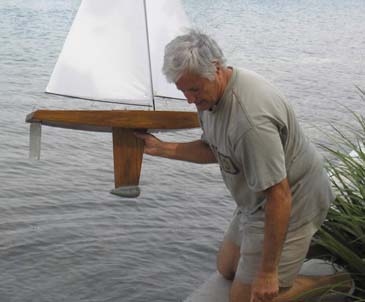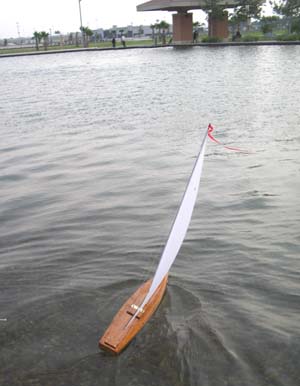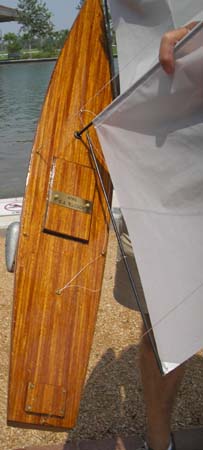 Will,
The maiden voyage in McAllen TX, my newly built T was flawless! Thanks for the help.
Kurt Watson
Nice job on the deck, Kurt! Thanks for the pictures.


And now back to the East Coast in Tivertow, Rhode Island, where Dr. Anthony Migliaccio has built a T37 to be very proud of.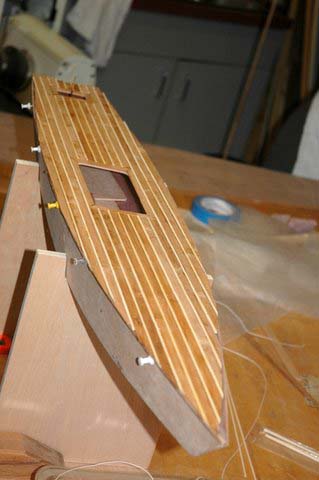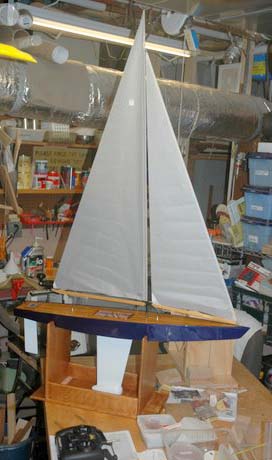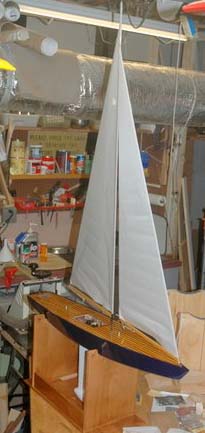 will ~~ almost ready to get wet !!! she'll be sailing out of hingham, ma., yacht club, by my son stephen mig ~~~ docmig
David Lewin in New Haven, Connecticut was inspired by the experience of building his T37 Racing Sloop to go on to build a wooden canoe and a wooden kayak! David's T37 shown sailing below.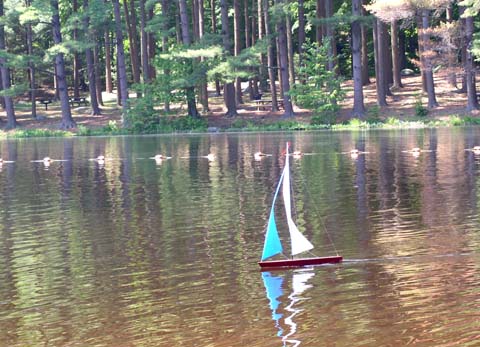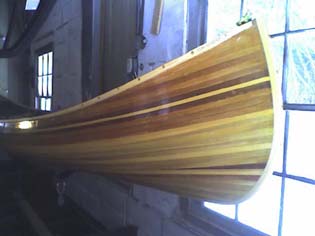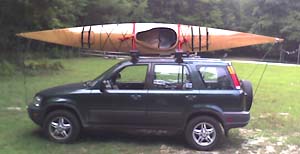 From Seattle
Ron Meicho has just sent us pictures of his second T37, Hull number 635 "Jolly Roger" which will be sailing together with his first T37, Hull number 611, "Arrow". Ron's son Zach will be skippering the "Jolly Roger". Ron is also organizing races on Greenlake in Seattle for other T37 owners. Thank you, Ron, for getting the Greenlake racing started on a regular basis!
Ron did a unique and beautiful inlay of mahogany veneer on his deck! If his new boat is faster than other T37s it must be because of this detail!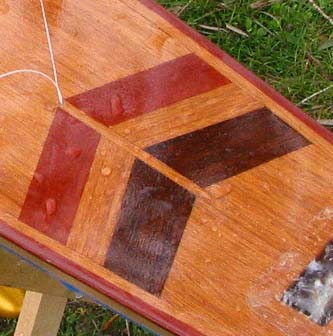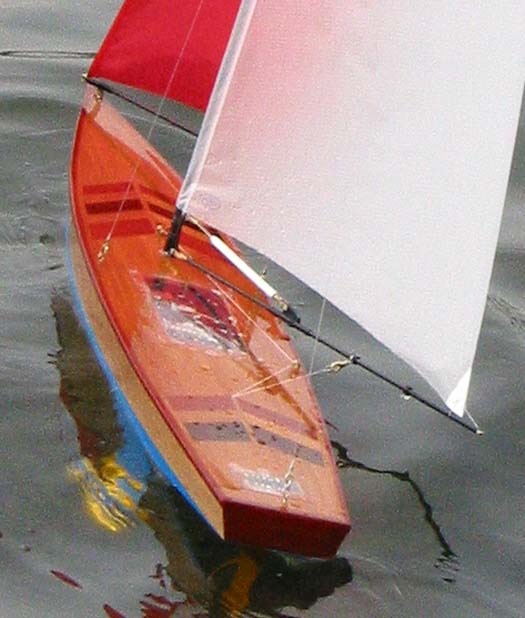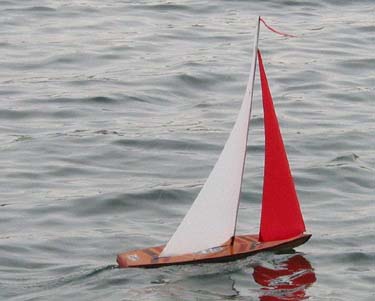 From Pittsburgh
And now another T37 Owner who has built two of the T37s! And done a beautiful job with both!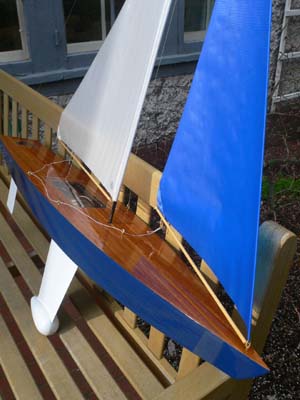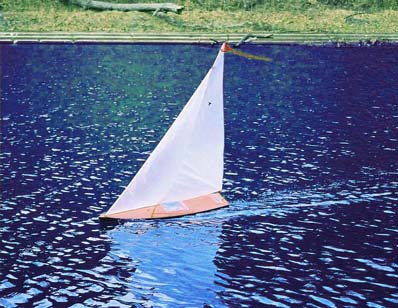 Will,
Here are photos of the two T37s we have built. The green boat (action shot) is hull #381 taken in Panther Hollow Lake, Pittsburgh this spring. The blue boat is hull #521. T27 #21 is underway and proceeding nicely. We will send photos when it is
complete.
We love building and sailing these boats. There will be more in our future for sure.
Best,
Trip
Pittsburgh, PA
Trip is just completing his third Tippecanoe Boat now! Thanks for the pictures Trip - a beautiful building job!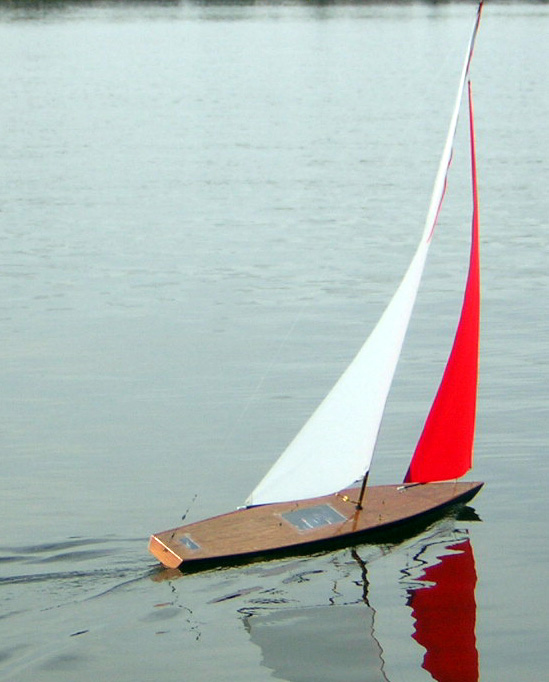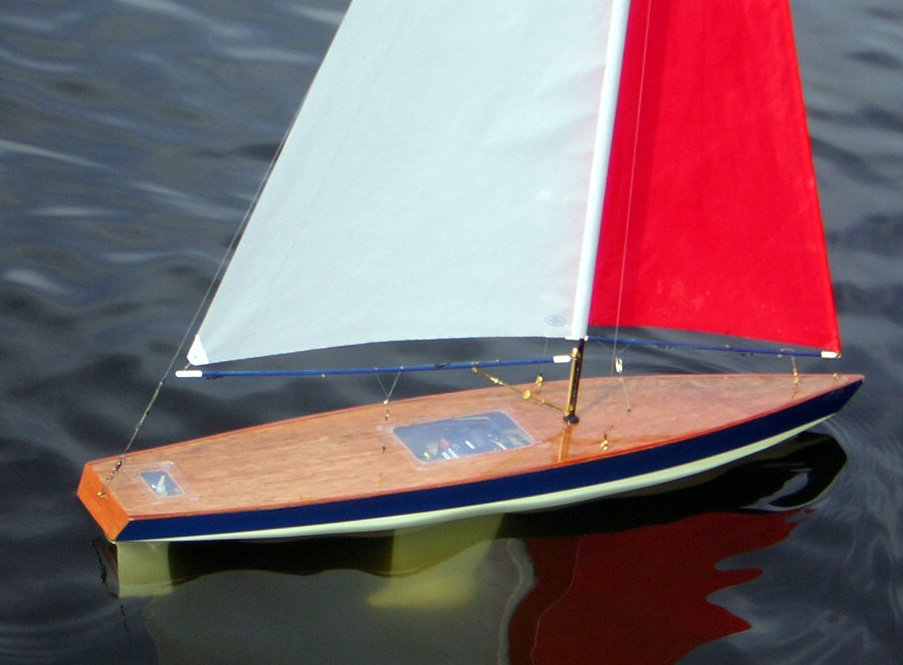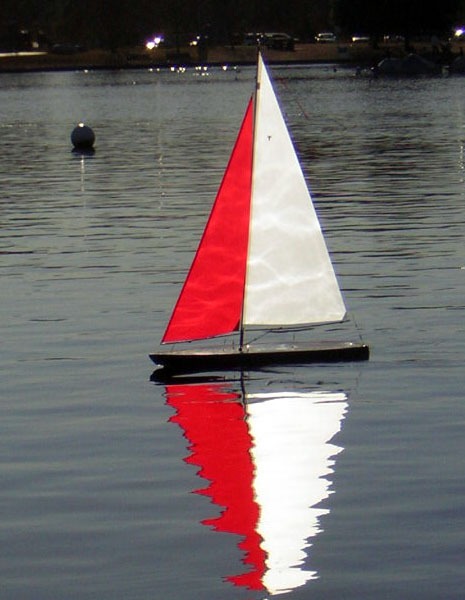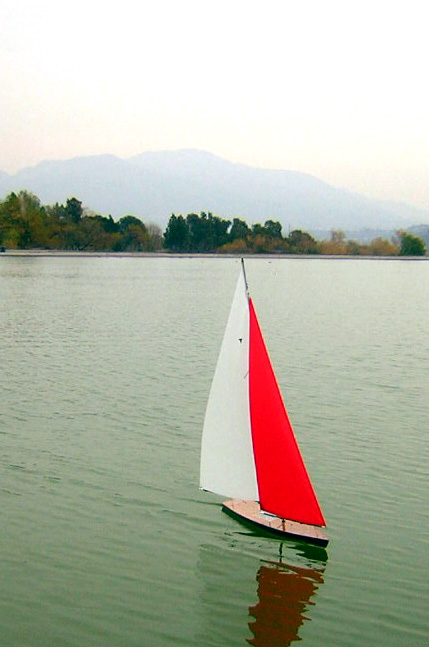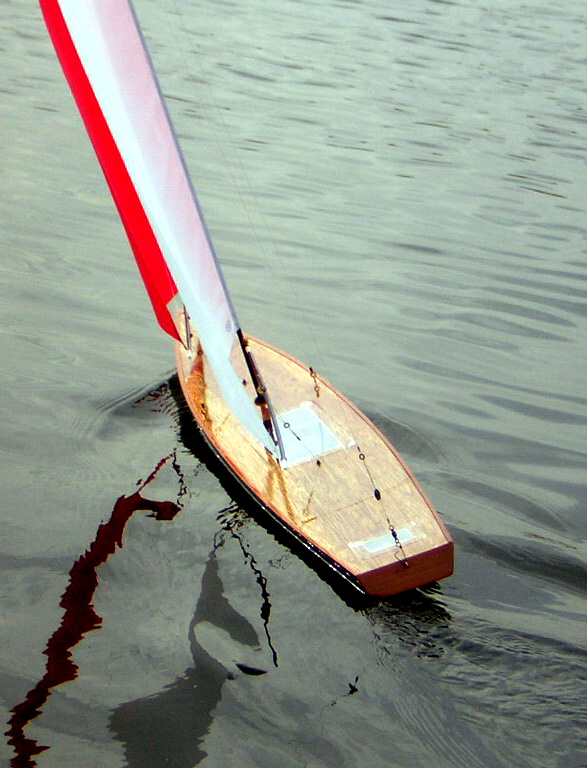 This has been a tour! These pictures came to us from Florida, Alabama, Indiana, Washington, Texas, Rhode Island, Pennsylvania and Connecticut. We have boats in 54 countries and in every state in the U.S.. For 26 years we have built the finest model sailboats, beautiful boats with over 65,000 boats sailing now. It's great fun. Thanks for the wonderful pictures! Click below for more great owners' pictures to continue the tour. Coming up you will get to visit England and Thailand and many other places including Brazil! Click here for more RC model sailboat T37 Pictures from around the world!
[More RC T37 Pictures from around the world, T37 Class Rules, T37 Description, Tippecanoe Boats Home Page, T37 AMYA Page, How to Order a T37]